100mm 10.5g Sinking Minnow Hard bait Fishing Lures Mini Minnow With Treble hook
1.Minnow Fishing Lure:3D lifelike eyes, High resolution body detail, 3 strong and sharp treble hooks.
2.All styles with bionic brilliant colors, a responsive darting action, durable ABS body material and 3 new sharper stronger hooks. Vivid 3D eyes and lifelike scale patterns. Create lifelike swimming action to attract predators' attention.
3.Steel ball inside:With steel ball inside,Control barycenter easily,cast far.Noise model design,make crank baits more easily to be sensed.
4.These minnow lures targets fish in upper water, including Bass, Walleye, Redfish, and Speckled Trout, etc.. They feature bright colors, dual anti-corrosion hooks, stainless steel split ring and simulated fish scale.
5.Each bait is hand-tuned and tank-tested for perfect swimming action right out of the box, even gets the undivided attention of other disinterested gamefish.

exquisite workmanship a bait fishing world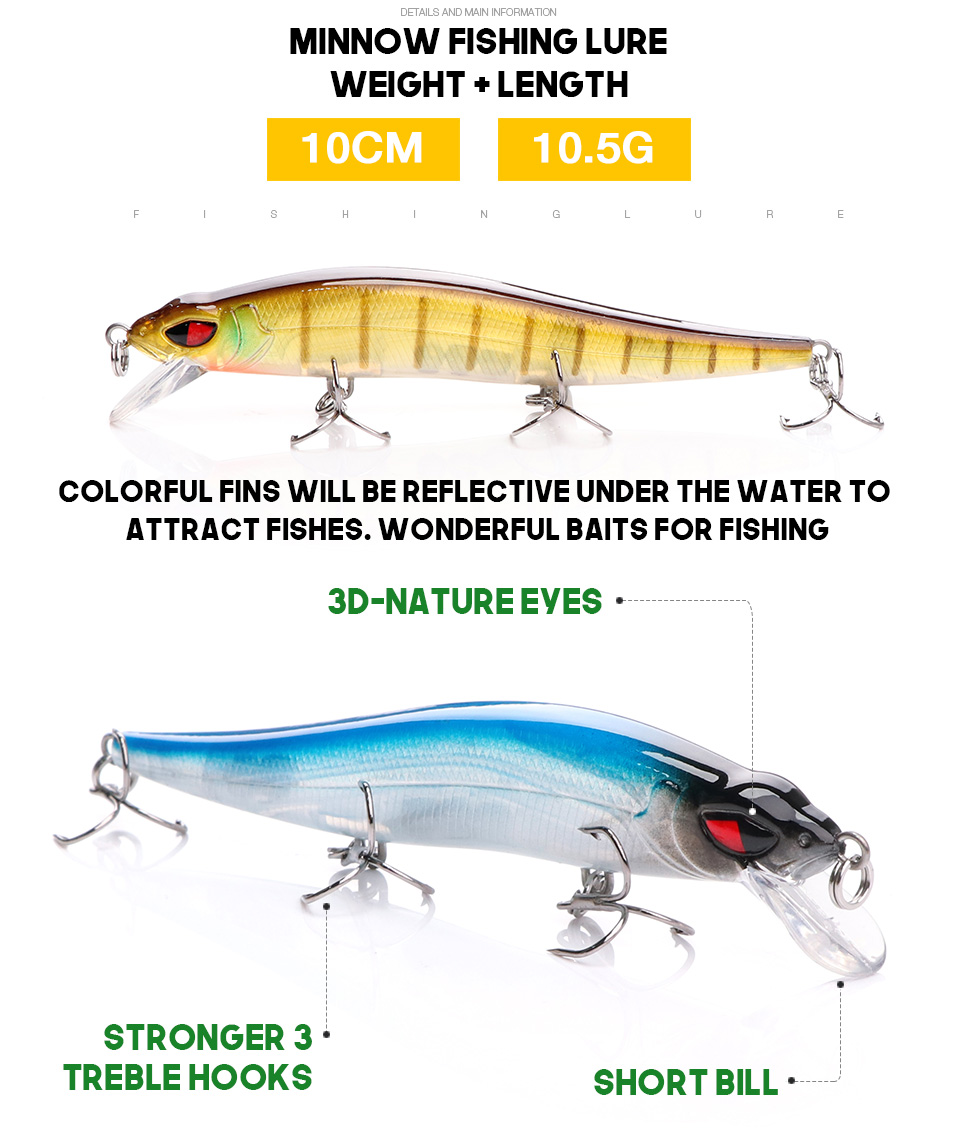 Colorful fins will be reflective under the water to attact fishes.With 3D ture eyes ,stronger 3 treble hooks ,short bill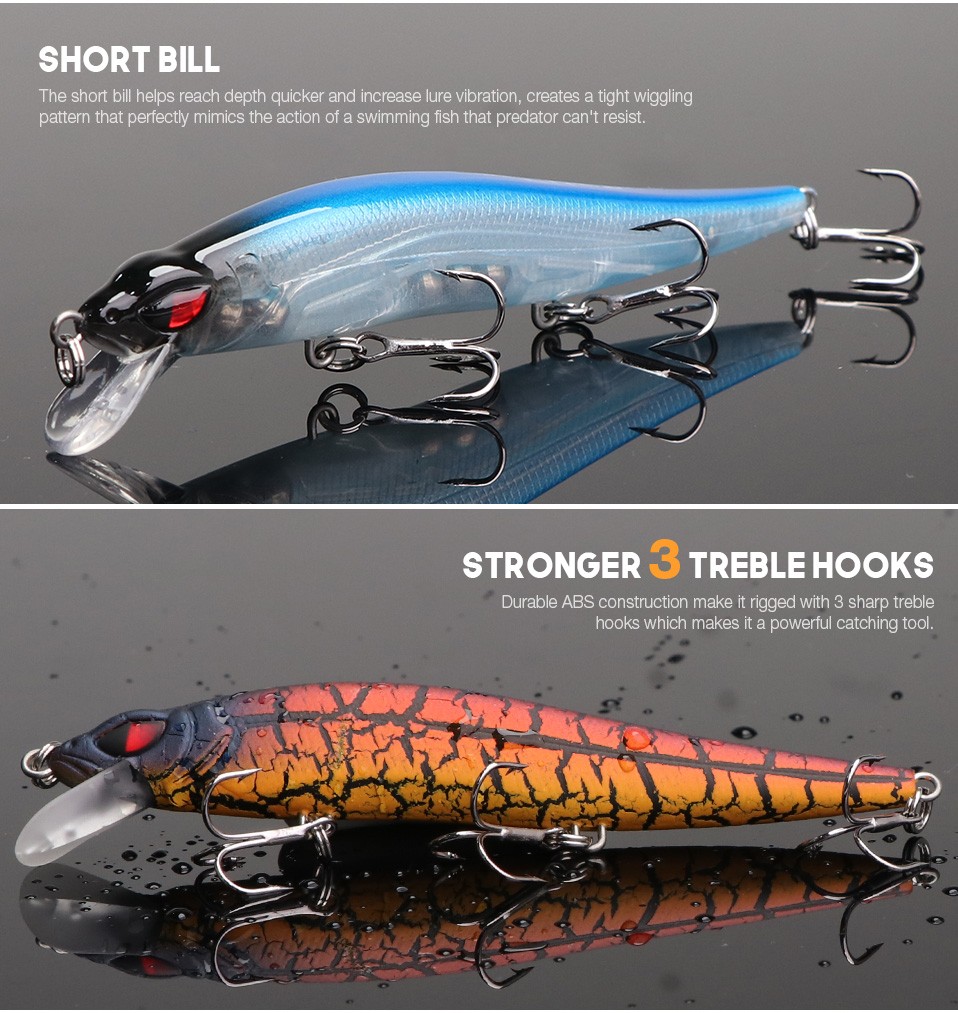 The rt bill reach depth quicker and increase lure vibration,creates a tight pattern that perfectly mimlcs the action of a swimming fish that predator can not resist