VTAVTA 10cm 19g Duck Soft Lure Wobbler for Fishing Crankbait Topwater Frog Fishing Lures Artificial Soft Bait Pike/Bass Fishing Tackle
Product Details:

*Brand: VTAVTA
*Lure Type: Duck Soft Lure
*Lure Weight: 19.85g/piece
*Lure Length: 10cm/Piece
Features:
1)Lifelike Design: the body of the frog drops down a little into the water perfectly replicating the action of a frog/bullfrog.
2)Made of super soft and elastic material, super-strong and super-sharp hooks.Made of quality material with good palatability, causes the fish to hang on longer for more positive hook sets.
3)The tough double-hook design give it excellent hooking action, improve chances of keeping fish on.
4)Super durable hooks are positioned perfectly to be 100% weedless, allows it to be worked over weed choked areas or lily pads without hanging up.
5)Flow-through design and interior weighting system keeps it from sinking or snagging, ensures solid hookups.
6)With a hollow body and realistic body design, makes frog-walking action on open water easy and more irresistible.
7)Essential addition to any tackle box.Great for fishing bass, yellow perch, walleye, pike, muskie, carp, roach, trout, etc.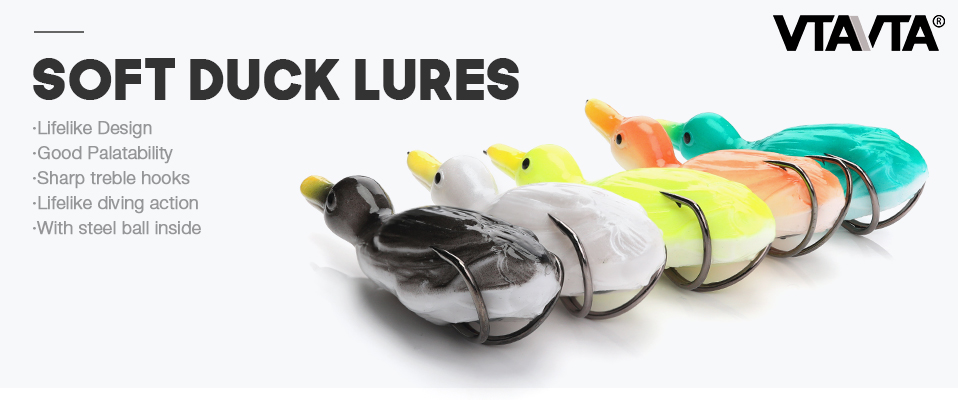 lifelike design
good palatable
sharp treble hooks
lifelike diving action
with steel ball inside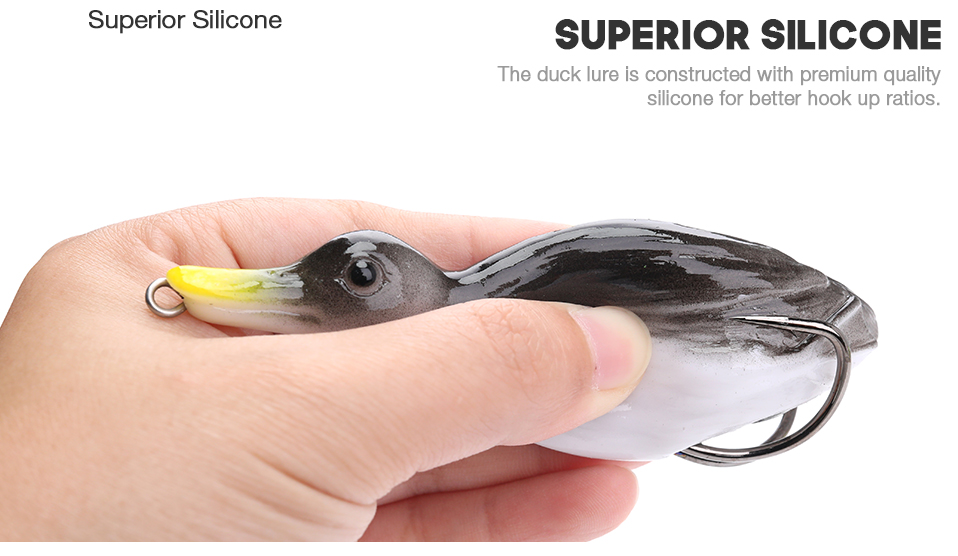 The dick lure is constructed with premium quality silicone for better hook up ratios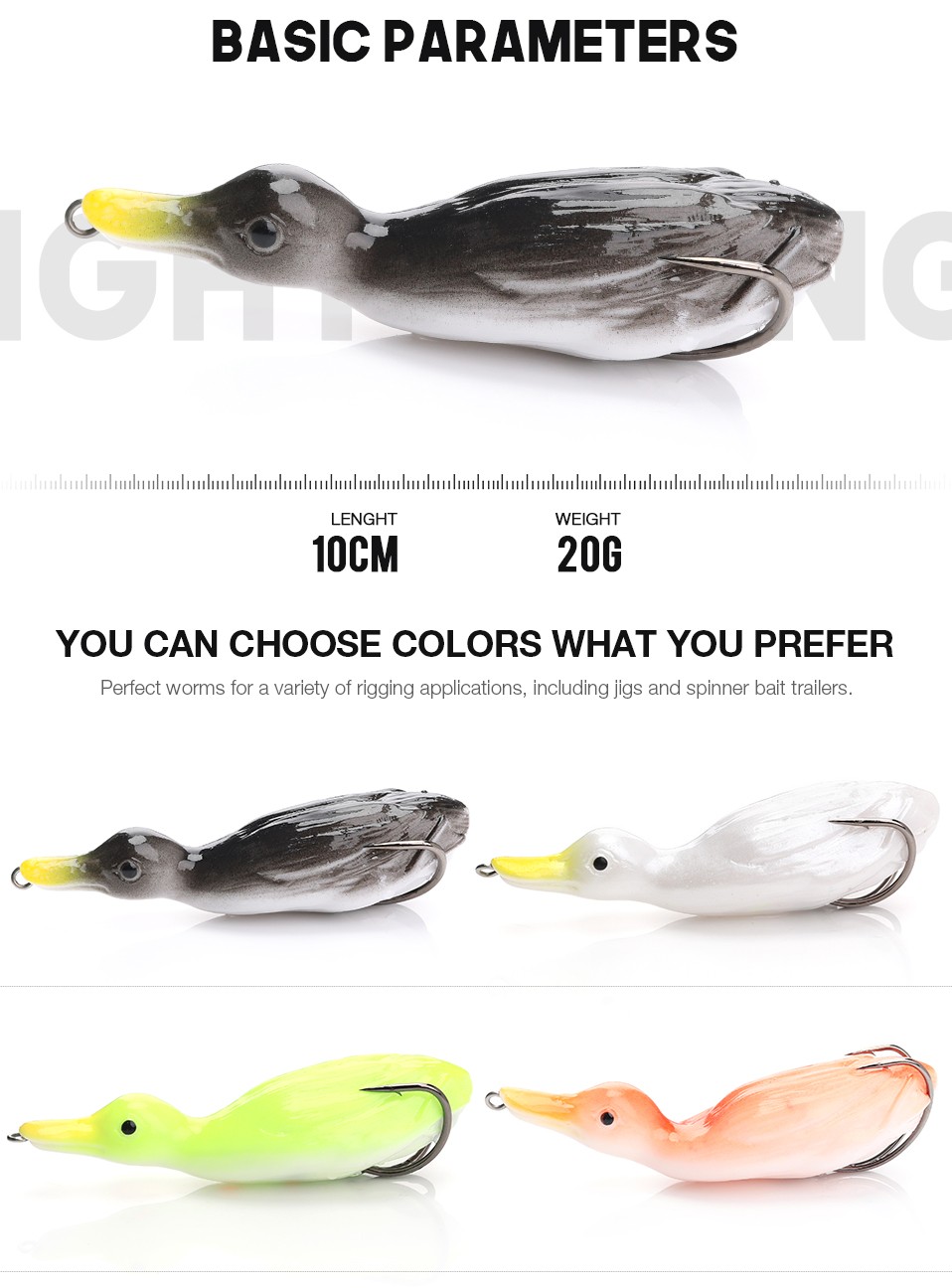 perfect worms for a variety of rigging application, including jigs and spinner bait trailers