VTAVTA 12.7g Realistic Fishing Lure Crankbait Fishing Wobble minnow Steep Brush For Bass Trout Freshwater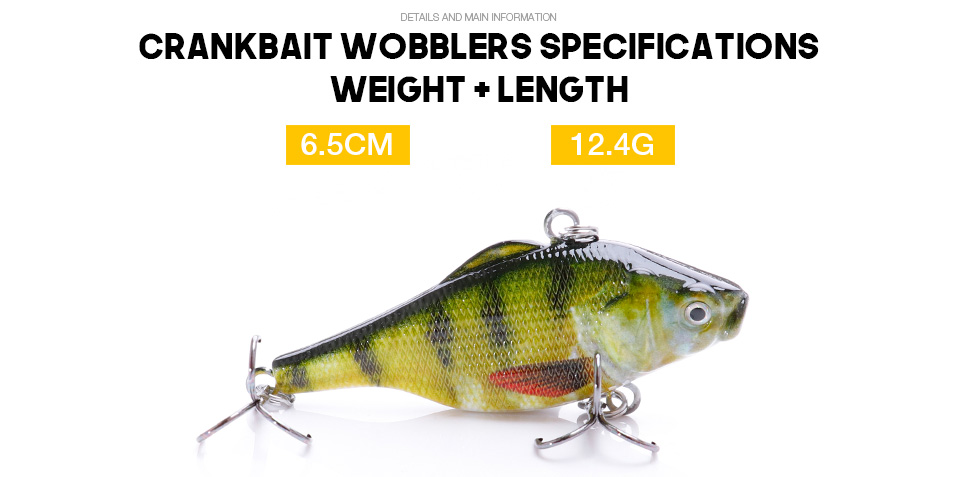 Product Features:
1) Diving vibration swimbait fishing lures are unmatched in quality and durability. Well-Designed and Well-Made hard baits with realistic brilliant colors which can be used in both saltwater and freshwater.
2) Rattling steel ball inside lures to keep balance ,offer lifelike swimming action in water.Noise model design,make VIB more easily to be sensed.
3) Double flat strong rings and #6 carbon steel treble hooks offers continuous metal flash and special vibration to attract fishes.
4) These VIB lures targets fish in full swimming layer, including Bass, Walleye, Redfish, and Speckled Trout, etc..
5) Durable ABS construction make it rigged with sharp treble hooks which makes it a powerful catching tool.
6) Each bait is hand-tuned and tank-tested for perfect swimming action right out of the box, even gets the undivided attention of other disinterested gamefish.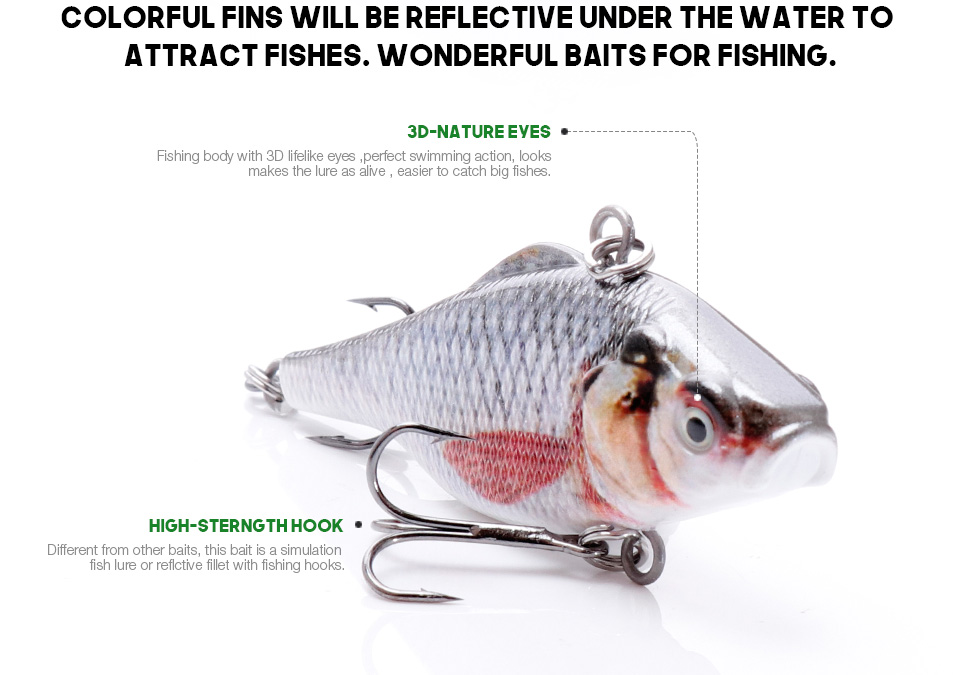 Colorful fins will be reflective under the water to attact fish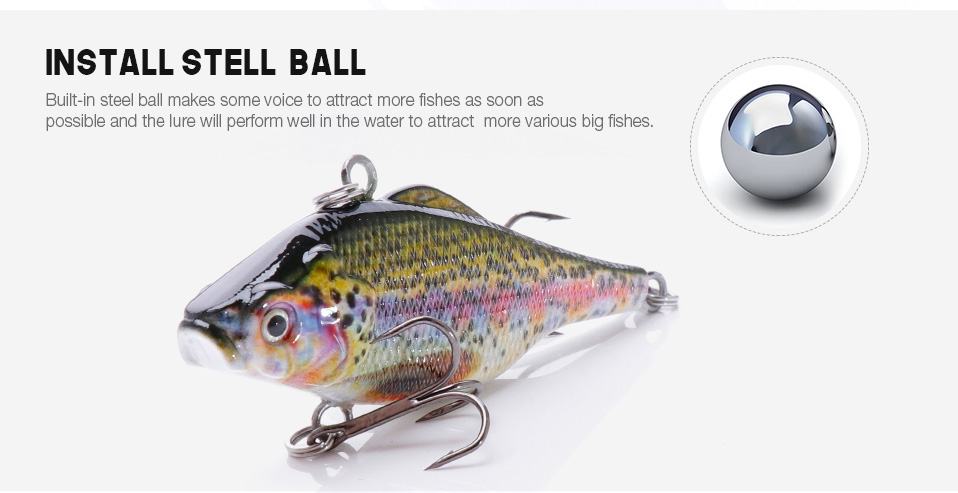 Install stell ball make some voice to attact more fishes as soon as possible and lure will perform well in the water to attact more various big fishes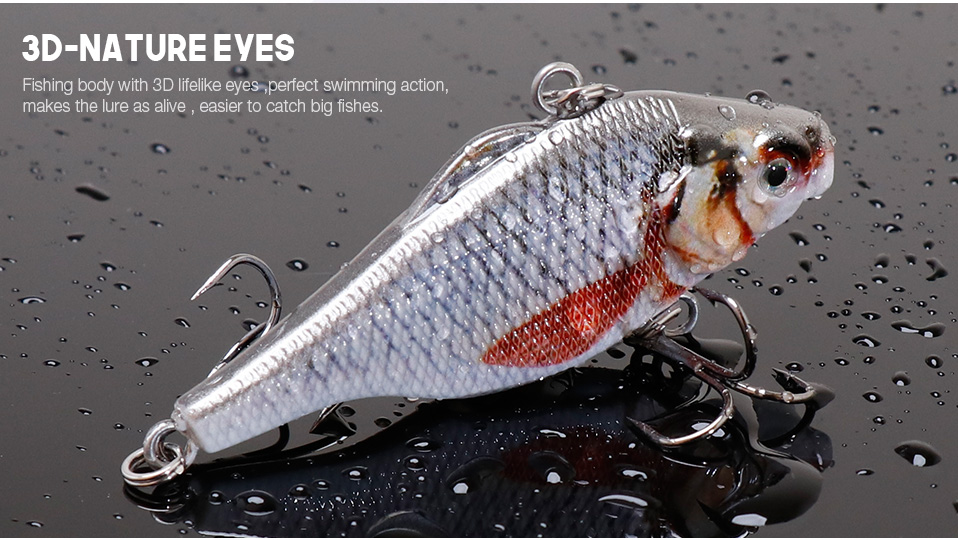 3D-Nature eyes
fishing body with 3D lifelike eyes, perfect swimming action ,makes the lure as alive, easier to carch big fishes