60mm 4g Square bill Custom Painted Swimming Baits Crankbaits Popular Fishing Lures
1. 5 PCs /box - It's a pretty versatile lure and nice that they come in a pack of five natural various colors with a pretty nice plastic snap case. It's a good mix Colors for both clean or dirty water though.
2. Topwater Lures - top water or wake type baits, if you reel them quickly they dive down about 6ft to 8ft in calm water.
3. Rattle and hook - with pretty sharp sticky hook but it's pretty light .With steel ball inside,Control barycenter easily, crank baits more easily to be sensed.
4. Ideal for targeting black bass, smallmouth bass, striped bass, muskie, walleye, pike, northern pike, redfish, speckled trout.You can fish all day and night in overcast/partly cloudy conditions.
5.Great fishing tackle for anglers and collectors.Special gift for husband, lovers, friends. Even kids or rockie is a best teacher ,due to the relative "weedlessness" being that they float and dont dive very deep.

Lifelike painting hard lure mini crankbait fishing lure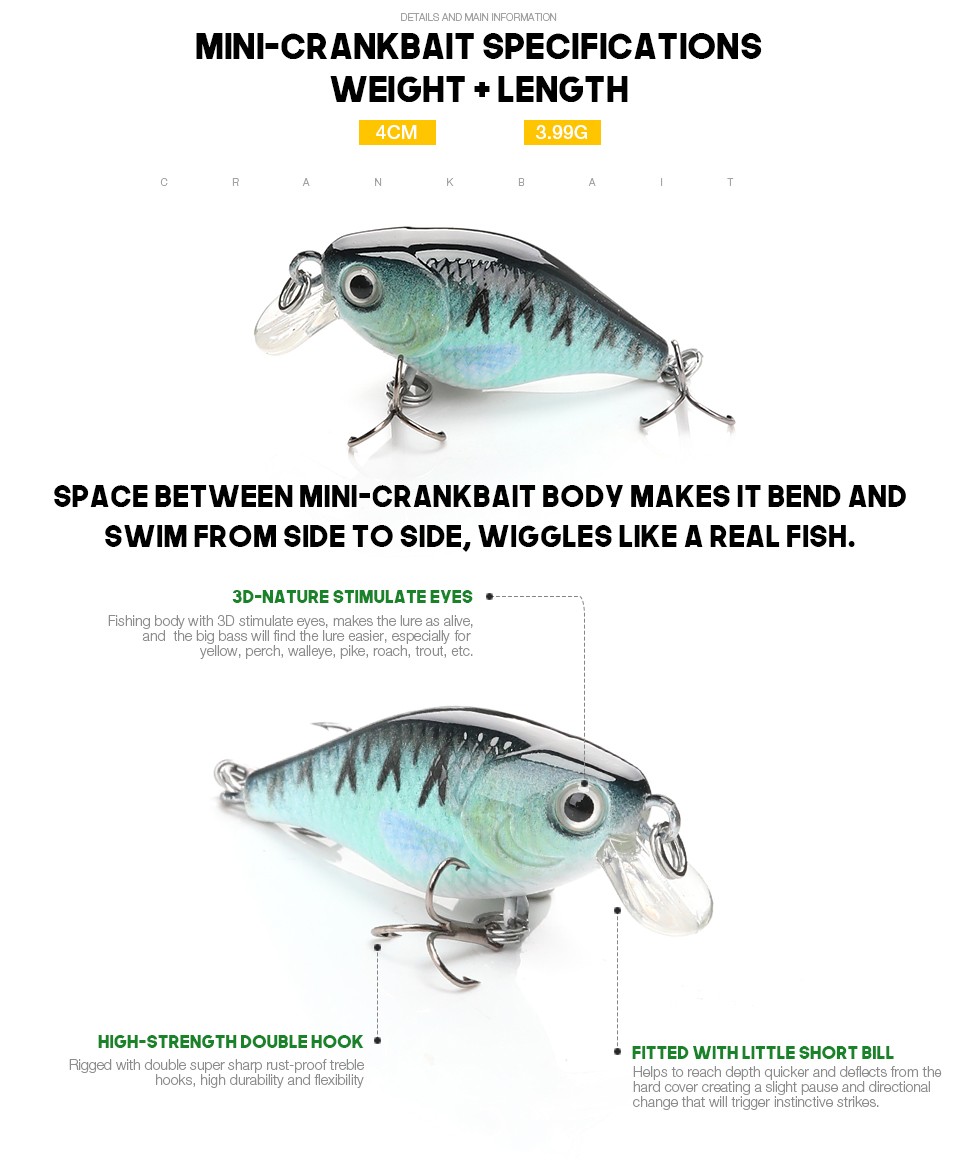 space between mini crankbait body makes it bend and swim from side to side ,wiggles lke a real fish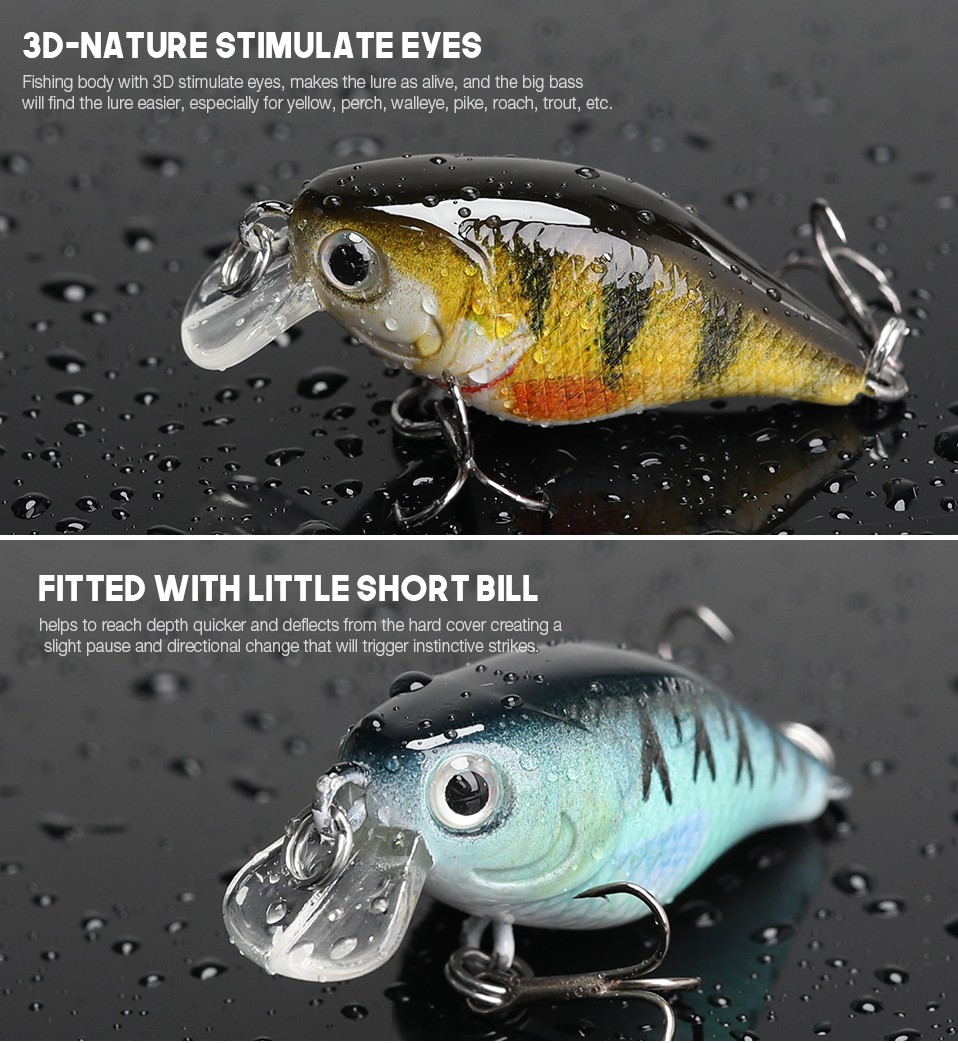 3D nature stimulate eyes,makes the lure as alive ,and the big bass with the lure easier ,especially for Yelow,perch...
fitted with little short bill
helps to reach depth quicker and defects from the hard cover creating a slight pause and directional change that will trigger instinctive strikes