VTAVTA Fishing Lures Minnow Whopper Plopper 7.5cm 8.29g Topwater hard Lure Tackle with Rotating Tail Wobblers for Pike Fishing
1)NEW Whopper Plopper:Rapid or steady retrieve the body, causing the whole bait to spin, create waves on the water.Widely attracting the attention of predators to attack it.
2)Natural FISH Brilliant Colors:High-resolution body detail, life-like 3D eyes an confuse and provoke predators, help anglers attract a bigger catch.
3)This bait with lure appearance looks attractive and unique.Like a Submarine shuttle on the top water to attract predators' attention.(Please check the video.
4)The Hooks are made up of professional high strength material. It can bear strong tension strength.
5)These lures targets fish in upper water, including Musky, Pike,Bass, Walleye, Redfish, Yellow Perch and Speckled Trout, etc.
6)Suitable for freshwater and seawater, wonderful tools for fishing lovers.

Submarine whopper plopper
Lure Type: Whopper Plopper
Lure Weight: 8.29g/piece
Lure Length: 7.5cm/Piece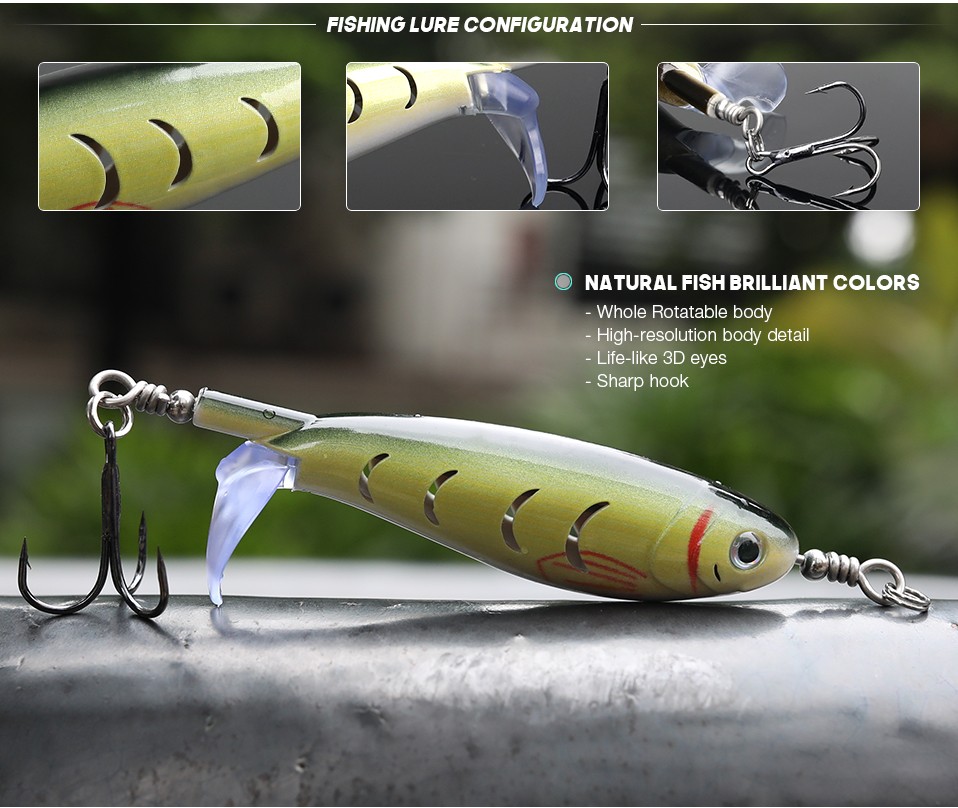 natural fish brilliant colors
whole rotatable body
high resolution body detail
lifelike 3D eyes
sharp hook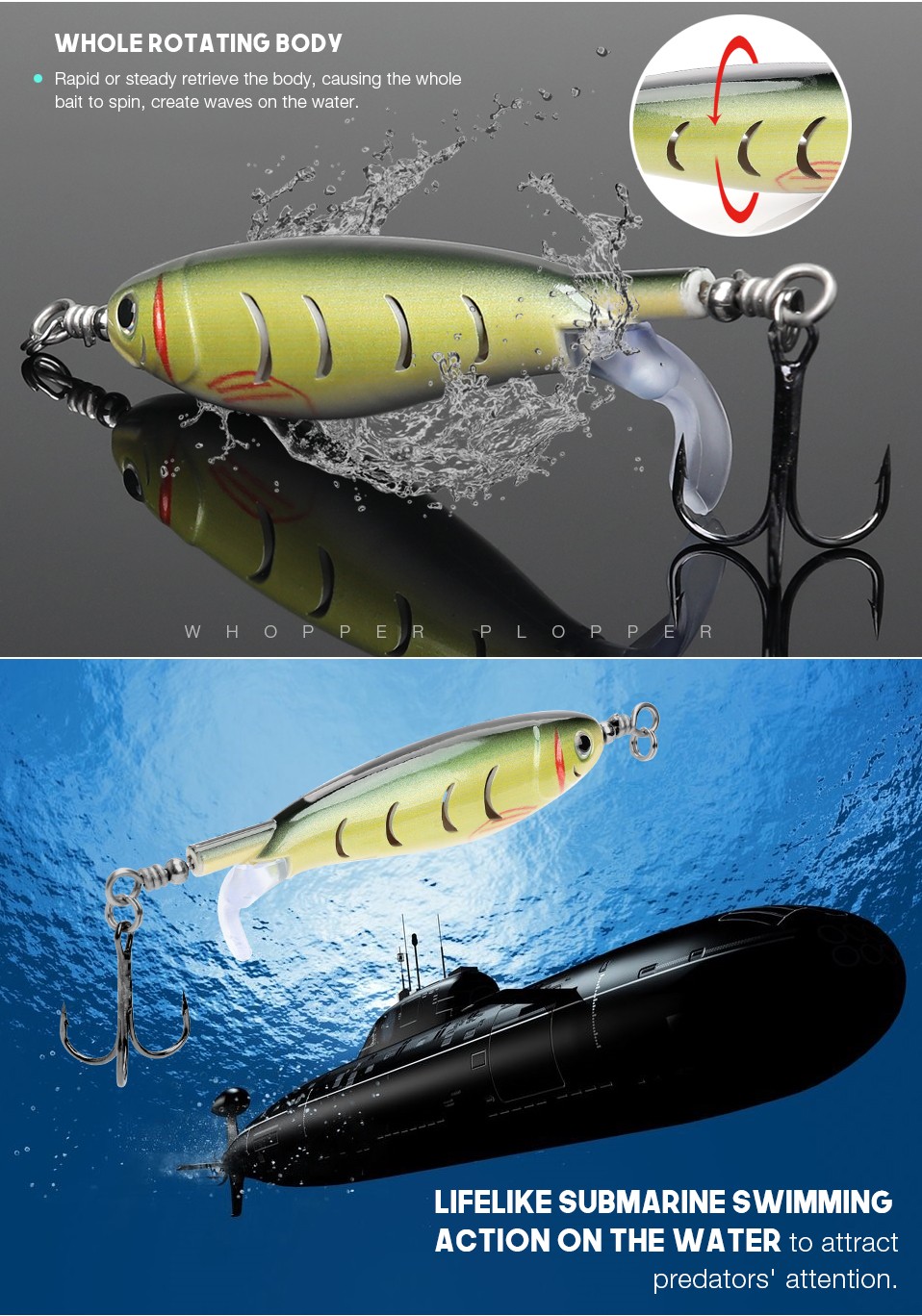 whole rotating body
rapid or steady retrieve the body ,causing the whole bait to spin,create waves on the water

lifelike submarine swimming action on the water to attact predator's attention