7cm 10g Fishing Rattles Topwater Jointed Fishing Lures for Bass,Floating Lures Duck Fishing Baits with Hooks
The Whopper Plopper quickly became one of the hottest baits in the bass world – and they are flying from the coast to the coast.
Built-in rod with propeller on the back, Whopper Plopper is a part-type plumbing fitting, part-assisted bait, 100% fatal for all three varieties.

Use the specially designed tail of the bait to create eye-catching movements and sounds.
Made of soft plastic, the tail rotates on the seat belt, creating stunning dumbbells and a variety of sounds.
In addition, the tail can withstand the dangers of hard water and water, keeping this effective bait intact.

Features:
* Effective water bait
* Surface muscle bait provides a hollow throwing sound to extract a big hit.
* Molded and durable plastic body structure, continuous operation
*The tail is made of super-tough rubber and can be bent after biting
* Anti-rolling and variable sound design is very good at all speeds
* Soft elastic tail can rotate the belt to form a gorgeous dumbbell
* Produce different sounds
* Designed to withstand muscle compression
* Easy to cast and resistant to curling.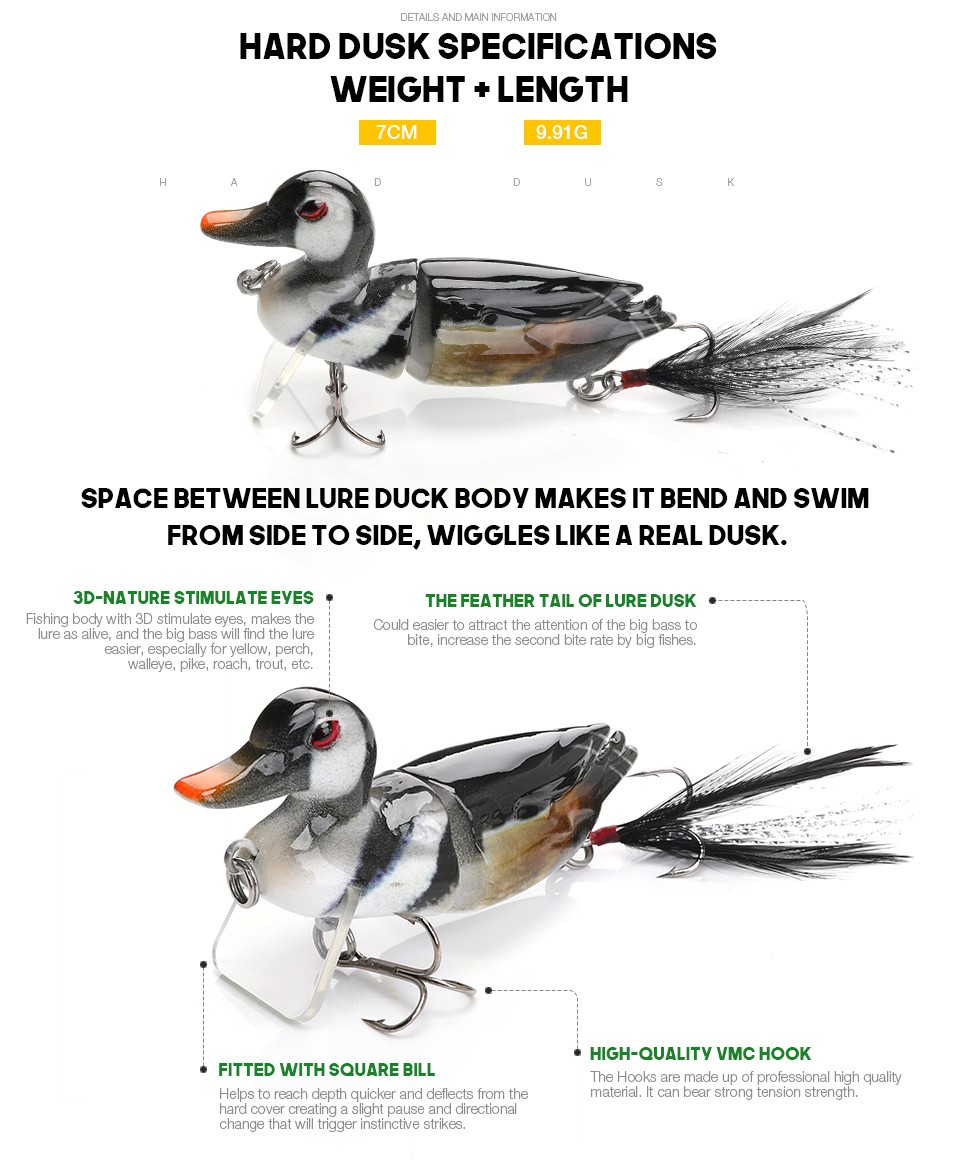 3D-Nature stimulate eyes
Fishing body with 3D stimulate eyes, makes the lure as alive, and the big bass will find the lure easier, especially for yellow, perch, walleye, pike, roach, trout, etc.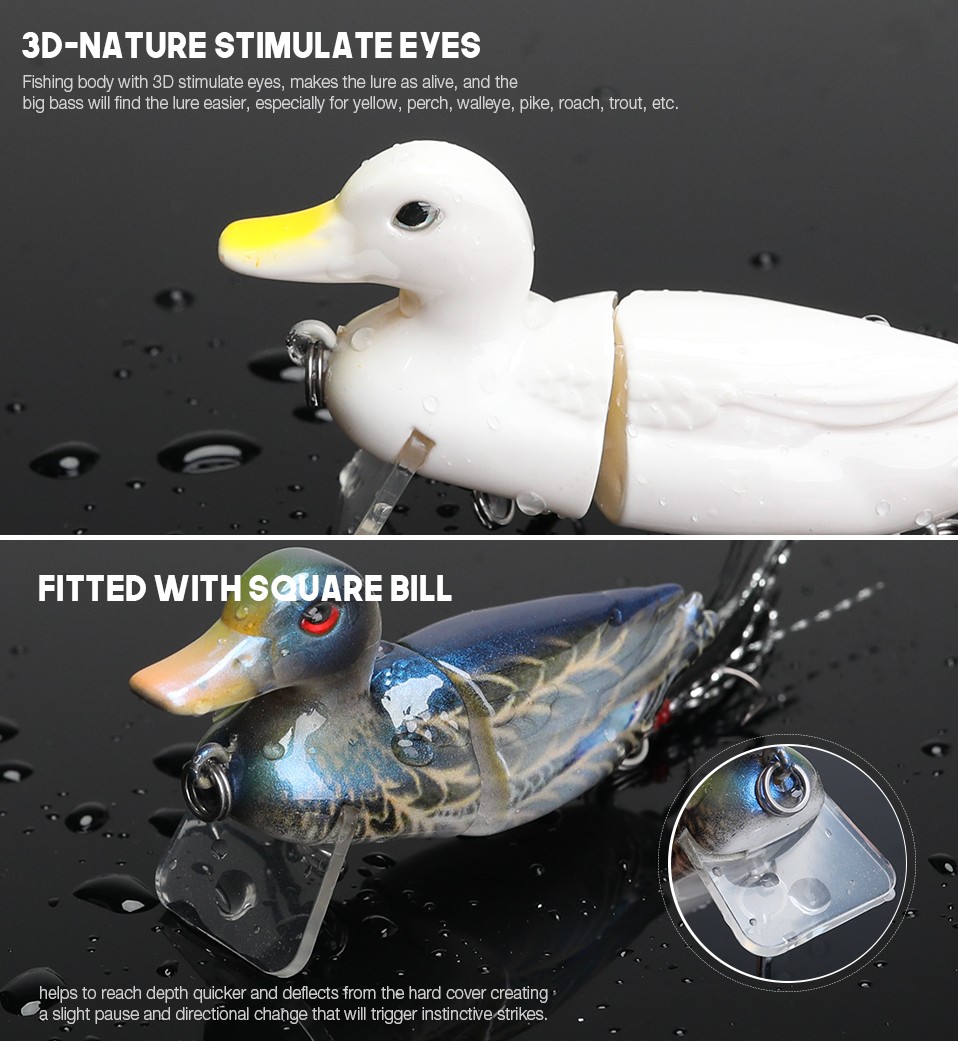 Fitted with square bill
helps to reach depth quicker and deflects from the hard cover creating a slight pause and directional change that will trigger instinctive strikes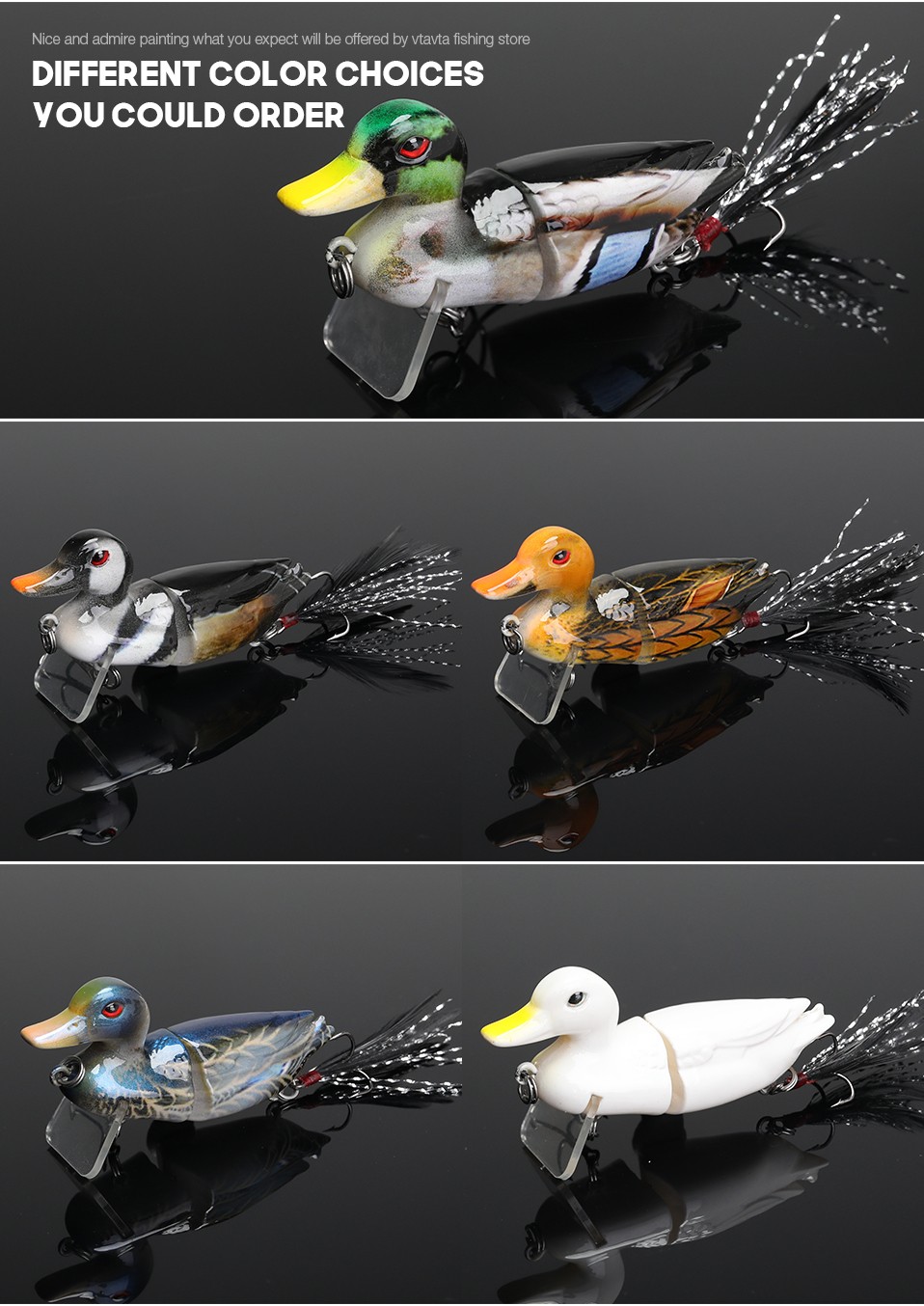 The feather tail of lure dusk
could easier to attract the attention of the big bass to bite, increase the second bite rate by big fishes.