VTAVTA popular good frog fishing lures plastic handmade frog lures with a shrapen hook
1.Realistic Frog Lures -These bass fishing lures are made to look like realistic rat moving through the water
2.Lifelike Design: High-resolution body detail, life-like 3D eyes and almost real swimming actions can confuse and provoke predators, flawlessly replicates an actual FROG, help anglers attract a bigger catch.
3.The crank fishing lure can swim like a lifelike fish so as to provoke predators to bite
Several small metal balls within its body will sound when dragged, which can attract fish's attention. Meanwhile, they can improve the cast distance and postural stability.
4.With 2 MUSTAD hooks, very sharpened and durable.
5.Wonderful fishing accessories for fishing lovers.Great for fishing bass, yellow perch, walleye, pike, muskie, carp, roach, trout, etc.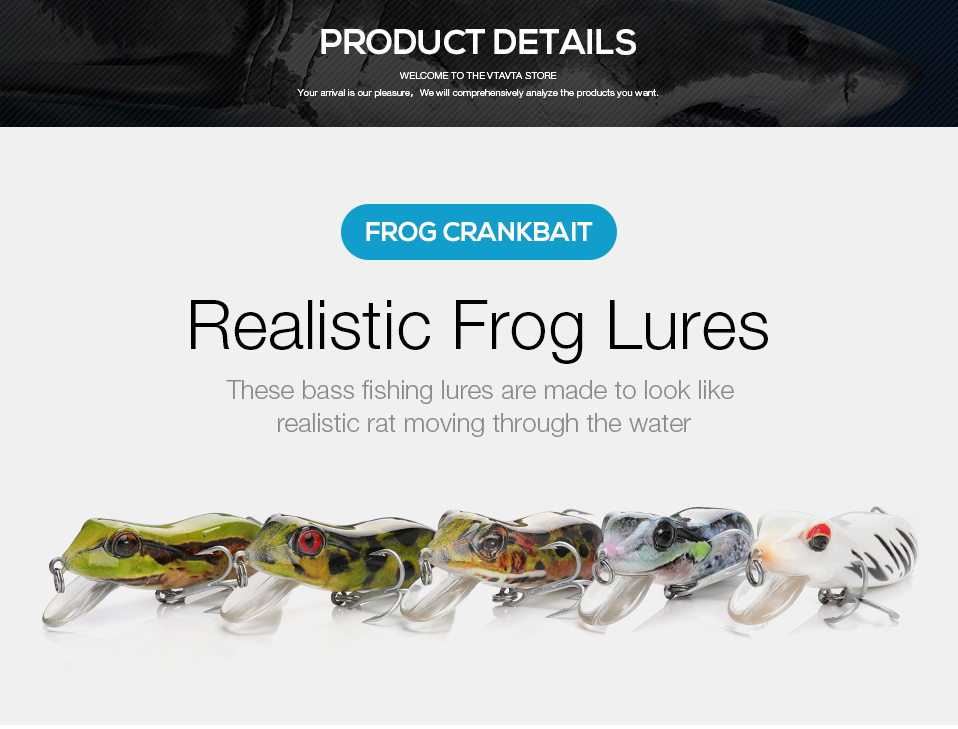 Frog crankbait
realistic frog lures are made to look like realistic frog moxing through th water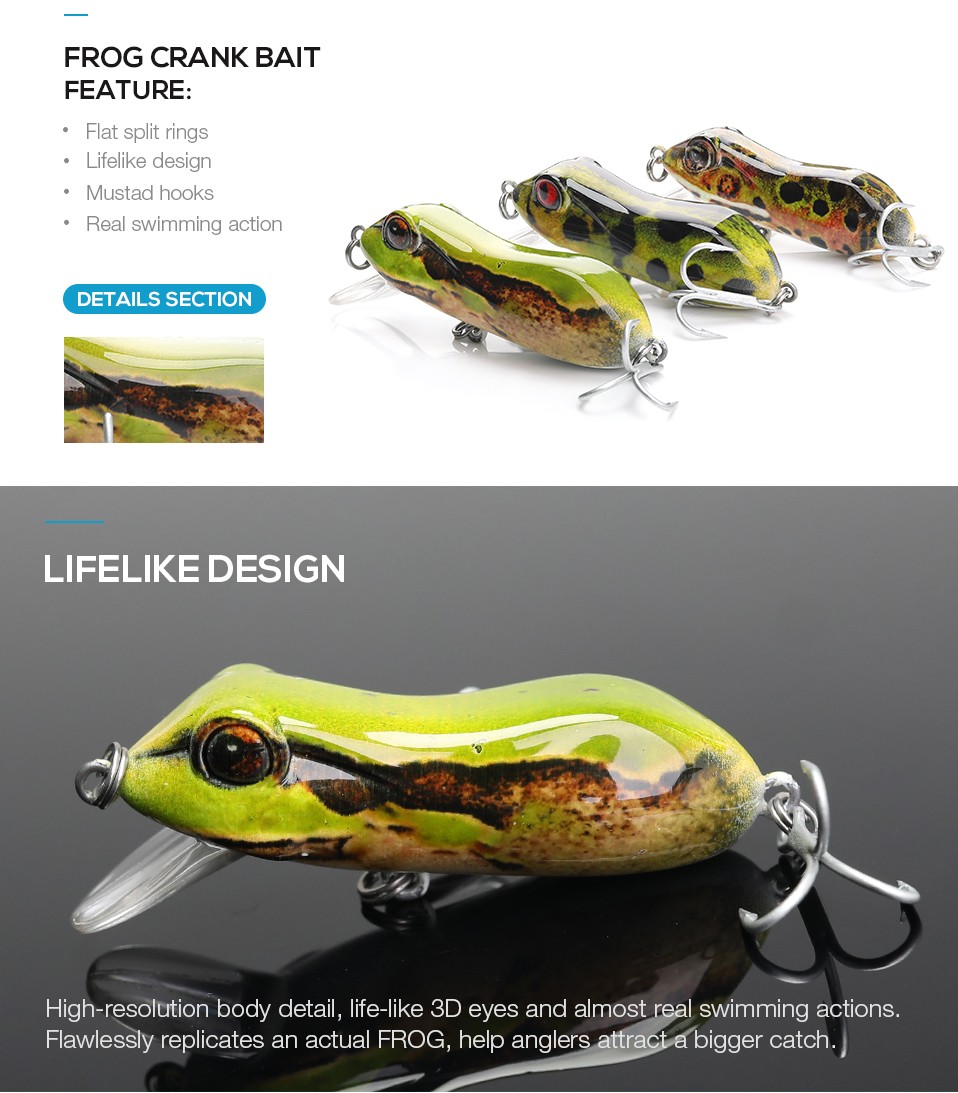 High resolution body detail, llifelike 3D eyes and almost real swimming actions、Flawlessly replicaties an actual frog ,help anglers attract a bigger catch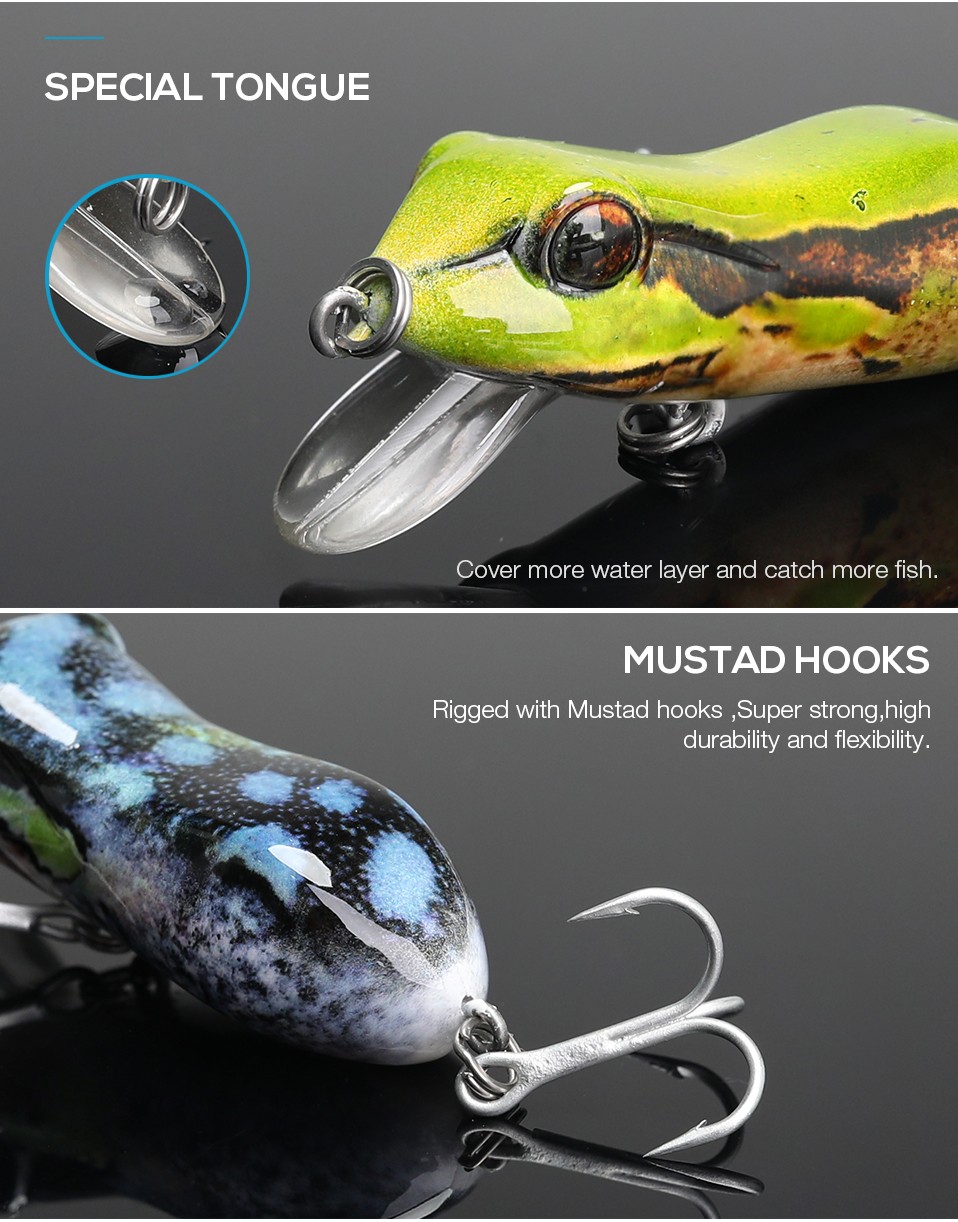 cover more water layer and catch more fish
rigged with d hooks, super strong , high durability and flexibility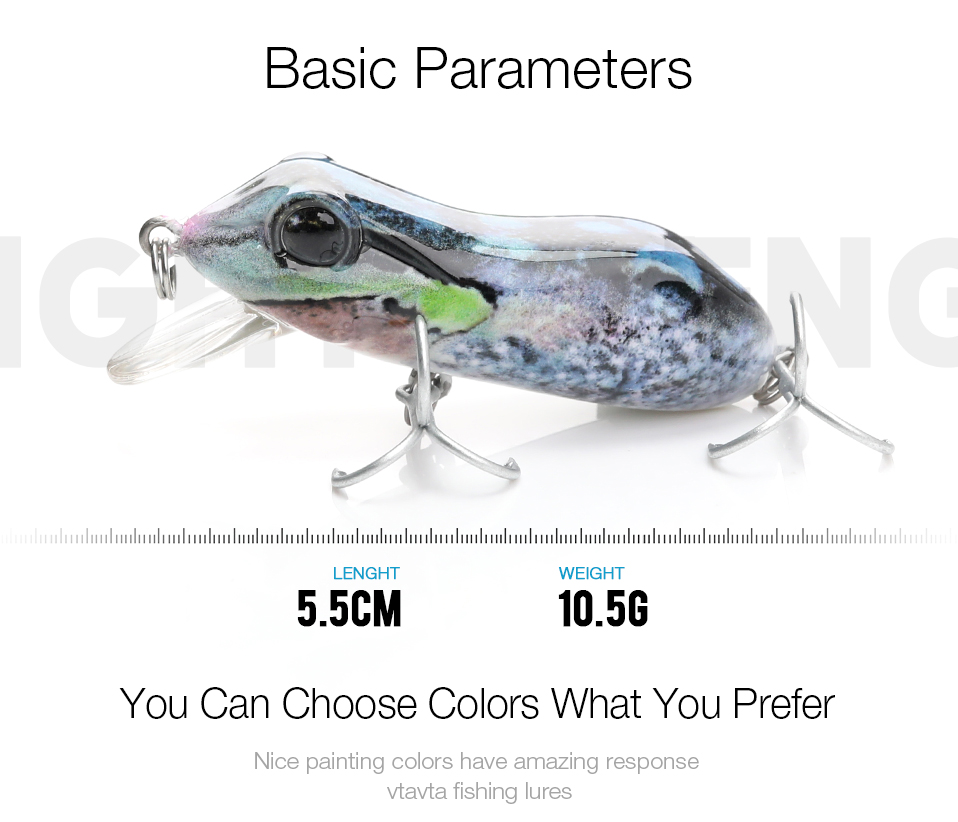 Basic parameters 5.5cm 10.5g