VTAVTA 1PC Lure Fishing Hard Fishing lure artificial Wobbler 7.5cm 6g Hard lure Crankbait Lifelike Wobbler Lure tackle Fishing
Product Details:
*Brand: VTAVTA
*Lure Type:Pencil
*Lure Weight: 6g/piece
*Lure Length: 7.5cm/Piece
Features:
*ABS material outside which is avirulent and odorless, environmentally friendly.
*Metal material inside which has a great effect of gravity.
*Suitable for various aquatoriums.
*It creates life-like swimming actions in water and attracts predator to bite.
*Colorful lures to entice big strikes.
*They create life-like swimming actions in water.
*3D eyes keep it look as realistic as natural live baits.
*Meet all your expentation for different color, size and catching different fishes.

exquisite workmanship a bait fishing world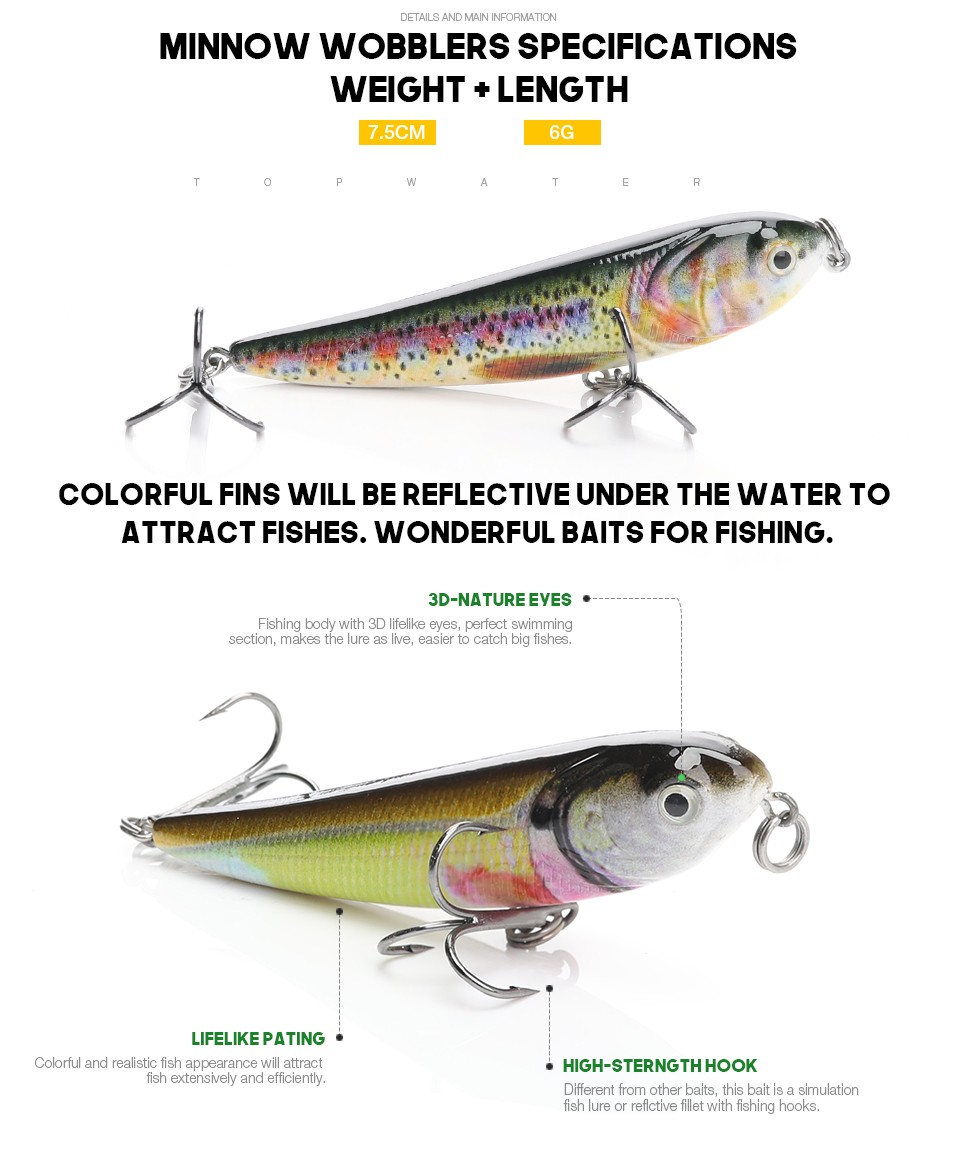 colorful fins will be reflective under the water to attract fishes.wonderful baits for fishing
Gravity Ball & Treble Hooks: It is armed with 2XStrong,Built-in gravity ball helps to raise the throw distance and make some noise to attract the fishes.super sharp rust-proof treble hooks, high durability and flexibility.