High simulation 85mm 13.5g 4# treble hooks lifelike abs plastic hard body top water lures fishing popper
1)Lifelike Design: Features natural fish profile, realistic scale with 3D body technology and premium paint jobs - external painted scales and gills, 3D lifelike eyes, together with erratic side-to-side action draw predators' attention, convince fish to strike.
2)Cupped Mouth: The popper baits are crafted with a wide concave mouth, create a much deeper gurgling sound and a more aggressive popping action, perfectly mimic a struggling baitfish on the surface, help trigger more bites.
3)Tapered Design: The tapered tail is precisely rear weighted to delivers long, bullet-like casts even when fishing in windy conditions, and tapered back provides a flat surface for additional flashing that attracts fish from great distances.
4)Sharp Treble Hooks: The wide-gap round bend treble hooks (6#) with ultra-sharp conical points that bite deep and hold hard, allow for quicker penetration and rock solid hooksets on any bass that bites.
5)Hook Safety Caps: The protective caps keep all your treble hook baits together without tangles or scratches, and the safety caps' hollow design helps hook points stay sharp and dry.

impressive lifelike patterns popper fishing lure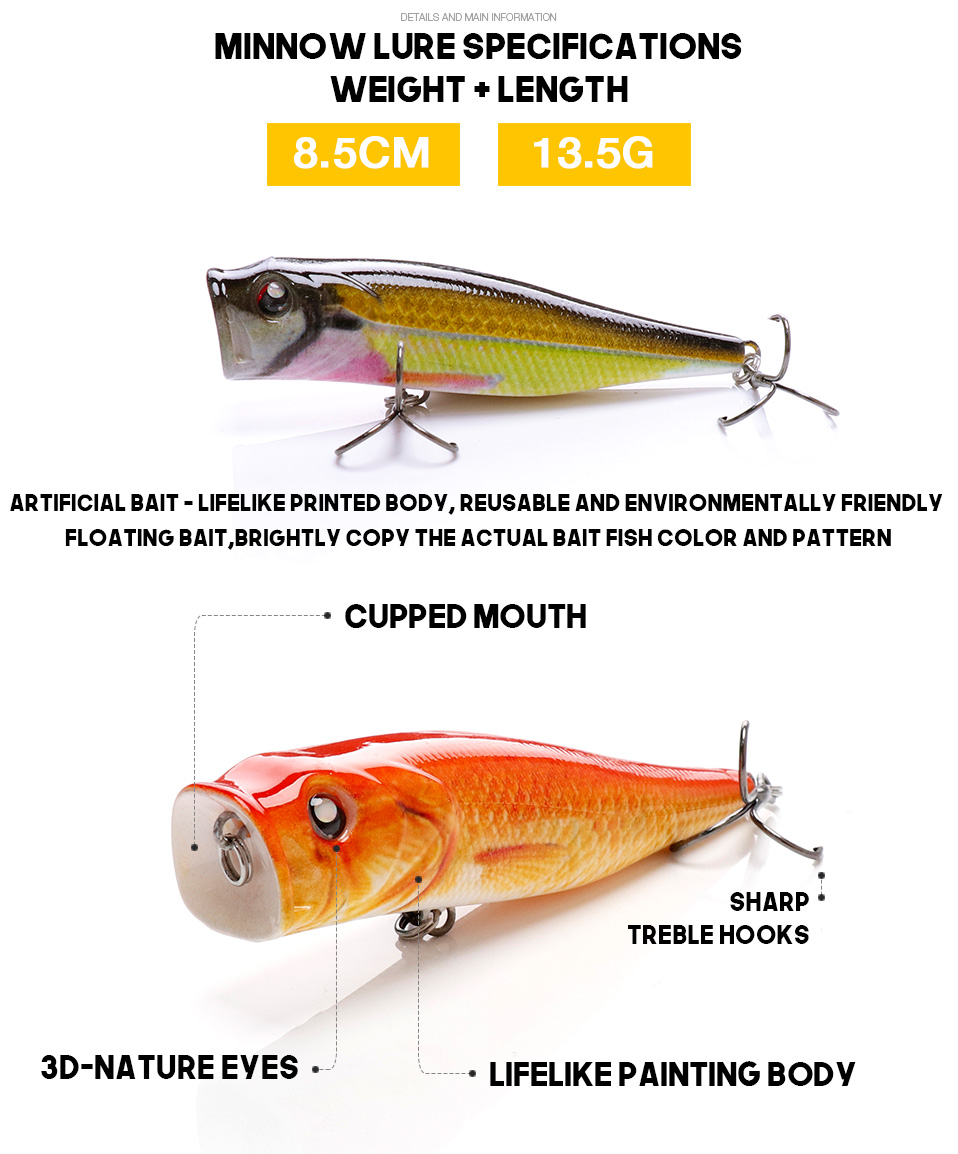 artificial bait- lifelike printed body ,reusable and environmentally friendly floating bait,brightly copy the actual bait fish color and pattern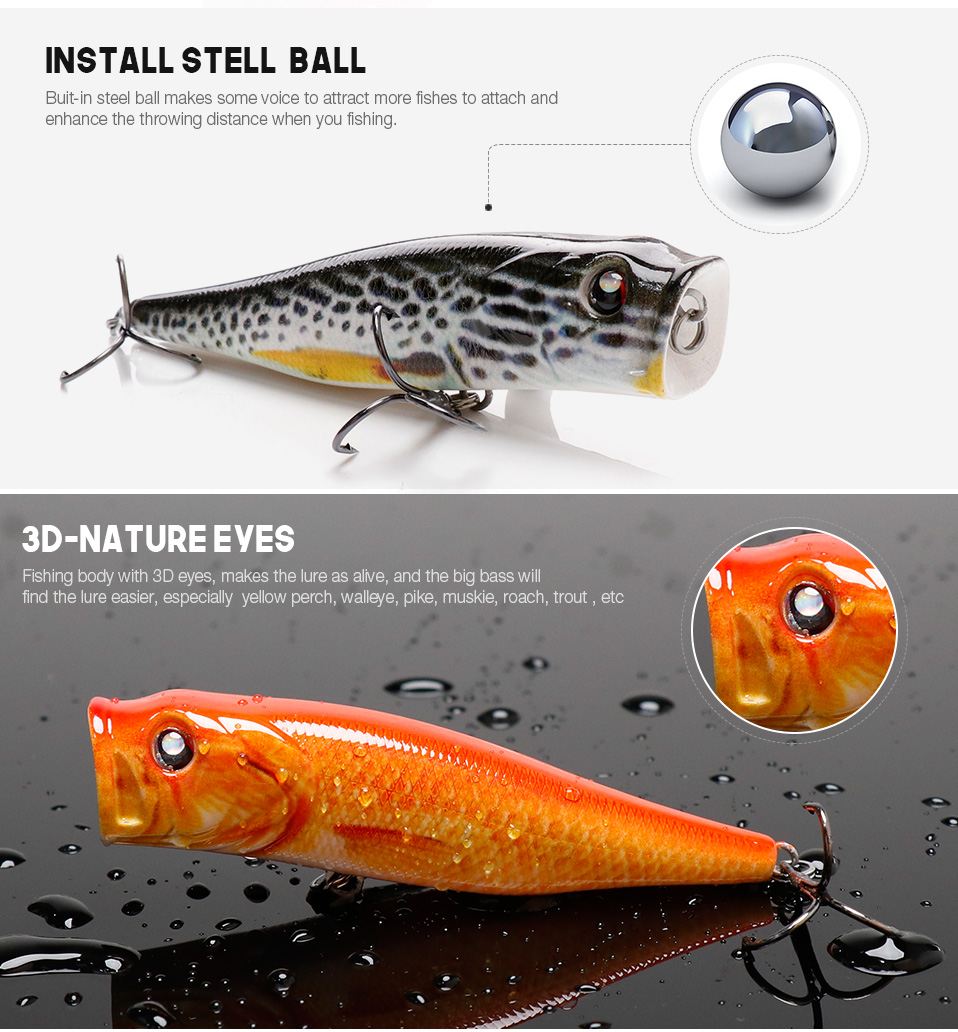 install stell ball , 3D nature eyes,lifelike painting body ,sharp treble hooks