VTAVTA Lure Fishing Crankbait 7cm 34g Lure bait Lifelike Hard Wobbler lure artificial Swimbait Fishing pesca Lure for fishing
Product Details:

*Brand: VTAVTA
*Lure Type:Crankbait
*Lure Weight: 34g/piece
*Lure Length: 7cm/Piece
Features:
*ABS material outside which is avirulent and odorless, environmentally friendly.
*Metal material inside which has a great effect of gravity.
*Suitable for various aquatoriums.
*It creates life-like swimming actions in water and attracts predator to bite.
*Colorful lures to entice big strikes.
*They create life-like swimming actions in water.
*3D eyes keep it look as realistic as natural live baits.
*Meet all your expentation for different color, size and catching different fishes.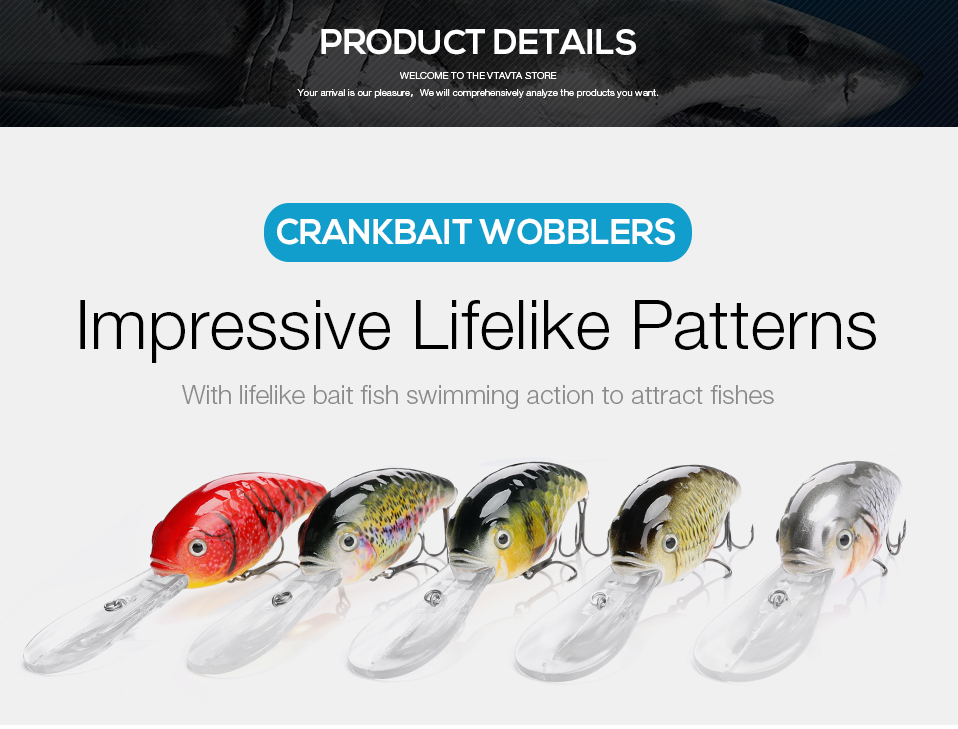 Impressive lifelike patterns
with lifelike bait fish swimming action to attract fishes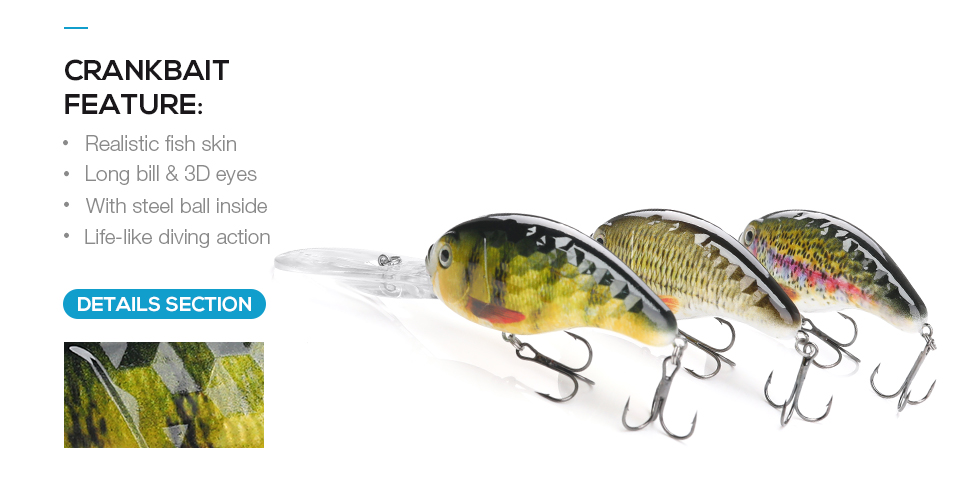 realistic fish skin
long bill and 3Deyes
with steel ball inside
lifelike diving action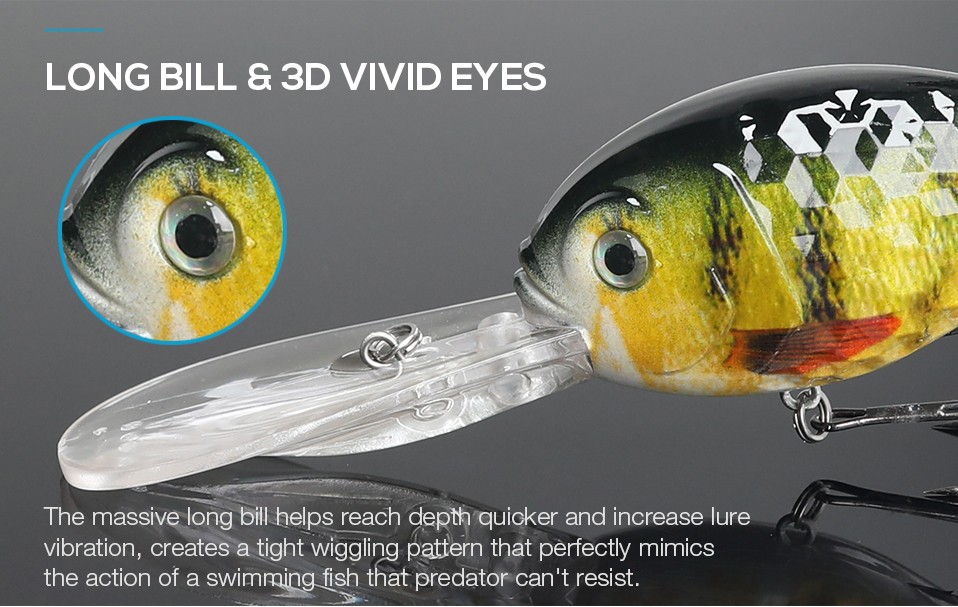 Long bill and 3D vivid eyes
The massive long bill helps reach depth quicker and increase lure vibration,
creates a tight wiggling pattern that perfectly mimics the action of a swimming fish that predator can not resist